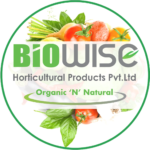 Sectors
Agriculture, Circular Economies, Livelihoods, Waste
Operating Regions
Investment Status
Investment Vehicle
Website
Biowise Horticultural Products
Biowise Horticultural Products believes in the power of regenerative farming to produce fresh, chemical-free farm products for Indian domestic markets and is dedicated to ensuring fair prices for farmers and protecting ecology and local environment. Biowise's active farm and integrated facility create a closed-loop system for managing organic waste and generating food, a process that uses the processed biodegradable waste to rejuvenate the soil, grow food, and use only natural nutrients and bio-control methods.
Biowise partners with smallholder farmers by enabling them to adopt the above mentioned techniques, thus delivering chemical-free produce from farm to fork and improving the lives and livelihoods of smallholder families.  
Biowise perfectly demonstrates a circular economy model where organic waste generated by the city can be used to rejuvenate soils, grow food and minimize waste going to landfill. Biowise's model facilitates carbon sequestration in soils and minimizes generation of methane in landfills.